CORPORATE TAX IN INDONESIA
The corporate tax rate in Indonesia is 25% flat. Depending on your company's tax residency, the obligations and regulations differ.
Resident company
A resident company in Indonesia is one that was incorporated and is conducting business activities in the country.
Non-resident company
A non-resident company in Indonesia is one that was incorporated outside of the country but is generating revenue from Indonesia.
Here is a checklist of documents required to file your corporate tax in Indonesia.
INDONESIA TAX INCENTIVES FOR BUSINESSES
Whether you're a SME or a public company, the government has initiated some company tax exemptions if the criteria is fulfilled.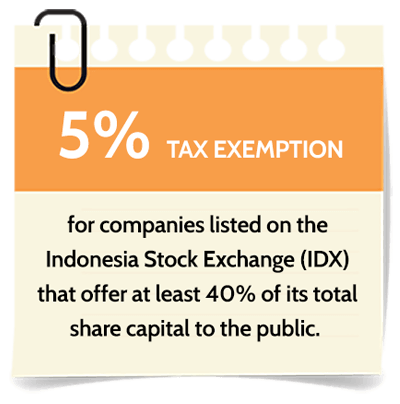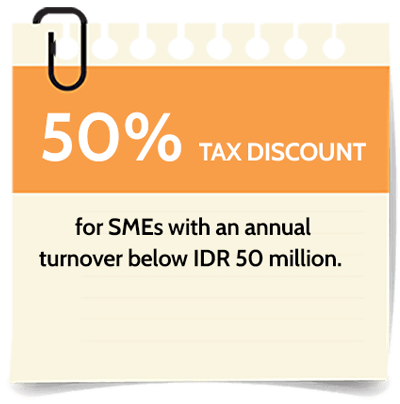 CHECK YOUR TAX PAYABLE
Enter your chargeable income to generate the net tax payable for local SMEs and non-local company or branch.
REQUIREMENTS FOR TAX REPORTING IN INDONESIA
To report your taxes, you will need the following documents ready. It is encouraged that every company engage a tax expert to ensure that all corporate tax are computed accurately, submitted, and paid on time to avoid penalties and tax audits.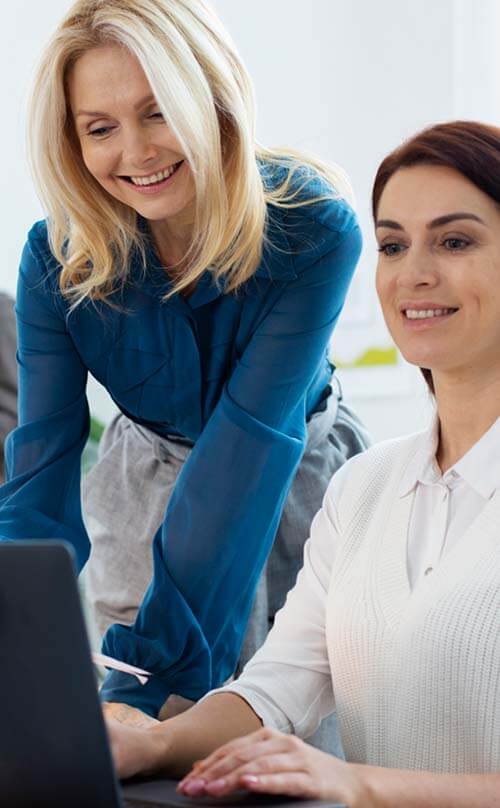 INDONESIA CORPORATE TAX SERVICES
As corporate tax specialists in Indonesia, we ensure that your tax compliance meets the requirements for all corporate tax submissions and tax filings. We will also advise you on your tax exemptions and incentives.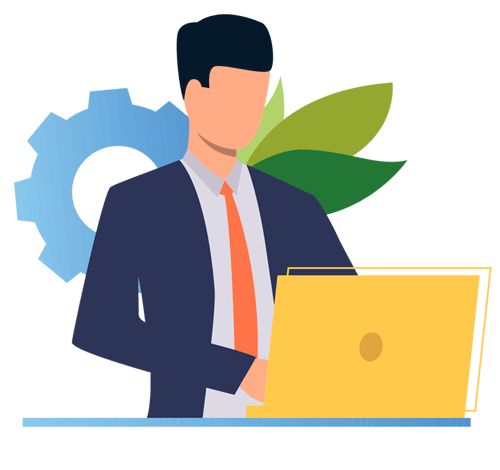 Keeping you updated with Indonesia's corporate tax regulations and compliance requirements

Monitoring the statutory deadlines and meet the compliance filing deadlines

Preparation and filing of your estimated chargeable income

Preparation and reviewing tax provision calculations
CORPORATE TAX FAQs
Based on our experiences with clients, here are the top 5 questions that are frequently asked.
INDONESIA CORPORATE TAX ARTICLES
Get insights on the Malaysia corporate tax landscape so you understand the exemptions that you can have for your business and more.
THE GOOD WORDS
Hear directly from our clients to learn more about the good work done.
Slide
PHP had given me a very practical solution for setting up my business by explaining all aspects of incorporation to me in a very clear and concise manner. PHP helped me throughout the entire incorporation process with corporate secretary services and have a good knowledge of information relevant to running a business in Singapore.

Slide
I originally approached Paul Hype Page for advise on the process to register a business in Singapore, as well as the application of EntrePass.
The overall process was good, it was smooth and I am excited to work in Singapore. Thank you Paul Hype Page!

Slide
Moving to a new country is not always easy. But now, I get to join my sponsor and have a job I always dreamed about in Singapore through the Dependent Pass with LOC. All this and more was possible because of Paul Hype Page's guidance. Thank you.

Slide
I am really happy with Paul Hype Page's expertise and professionalism so I regularly recommend Paul Hype Page to my contacts

Slide
Setting up a success business was important to us. We needed to work with a consultant who could provide unmatched service in the industry. It was challenging, especially not being from Singapore, we didn't know where to begin, but we found everything that we needed and so much more in Paul Hype Page & Co's team.

Slide
Aside from their clear prices and professionalism, the most impressive part about Paul Hype Page is having a consultant to follow up my case so I could always text him about the progress and updates of my application and incorporation.

Slide
All Paul Hype Page personnel have been extremely helpful, responsive and knowledgeable. My EP processes is smooth, fast and very convenient.
AEB is a global enterprise with over 5,000 customers in Europe, Asia, and North America.

Slide
We have been working with Paul Hype Page for the past 4 years. Very professional team. We have had a very good experience with them. Highly professional secretarial services.
Eric helped us with setting up and application of EP. Highly recommend.

Slide
For the last 5 years, I have been using Paul Hype Page's services and I am satisfied...

REGIONAL PRESENCE, GLOBAL REACH
With strong presence in Indonesia, and other key Asian markets, we're effective in planning and advising corporate taxation.